I could quilt day and night...but clothing? Not exactly my strong suit. I decided a few months ago that I really really wanted to make Olive an Easter dress and started to gather the components.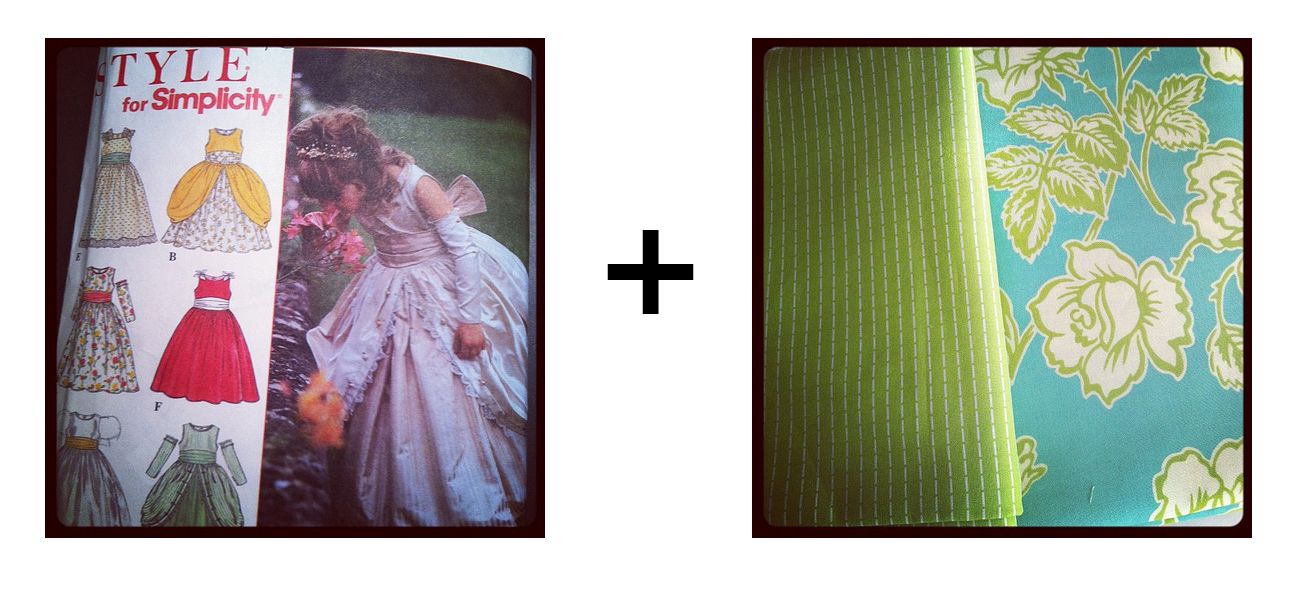 The pattern: Simplicity 8953. Isn't is to die for? My mom used it to make dresses for me when I was young. I am so happy she held onto it and let me borrow it! It's at least 25 years old, so I'm not sure if it's in print anymore.
The fabric: Patty Young's "Running Stitches" from the Lush collection

and

Heather Bailey's "Wallpaper Roses" from her Pop Garden line. (Big thanks to my friend Lulu for providing some beautiful fabric inspiration!)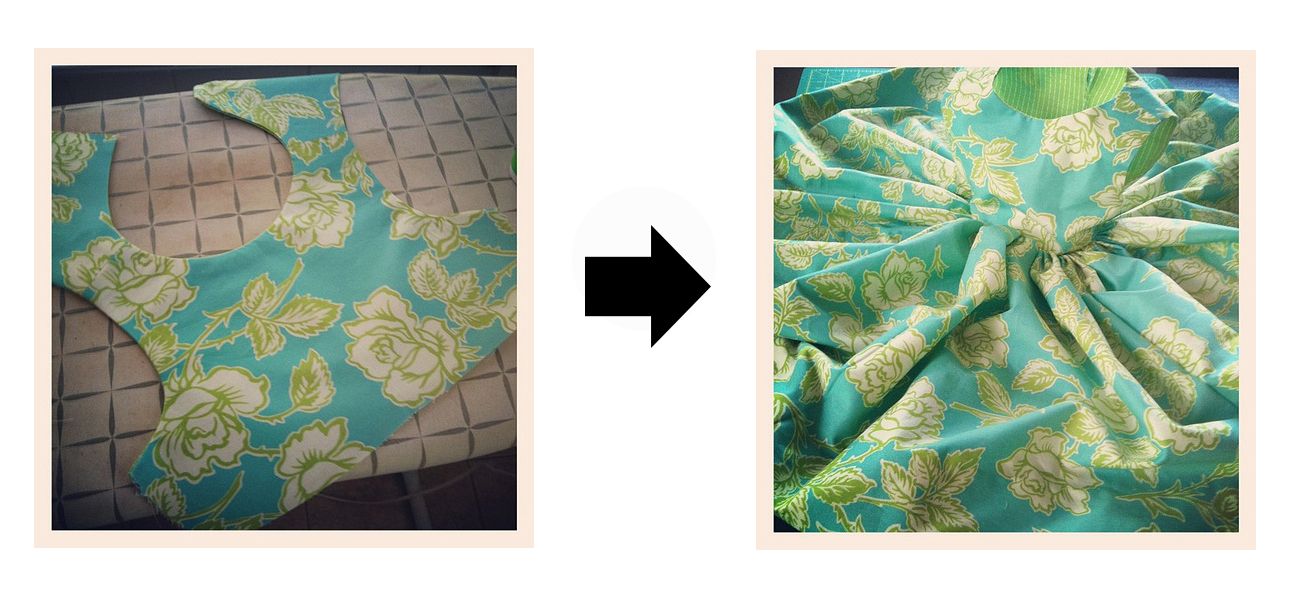 I had to adapt the pattern since the smallest size was still way too big for Olive. How'd I do?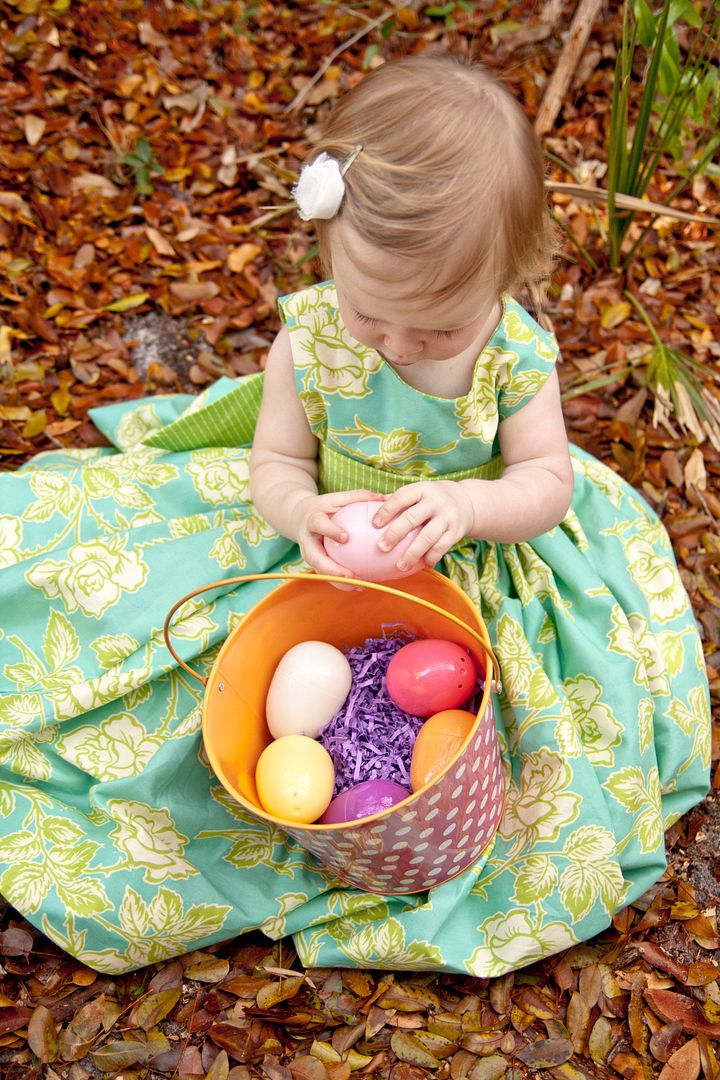 It's still a little big but at least she can wear it a while! I think she needs a fluffier petticoat though. Oh well.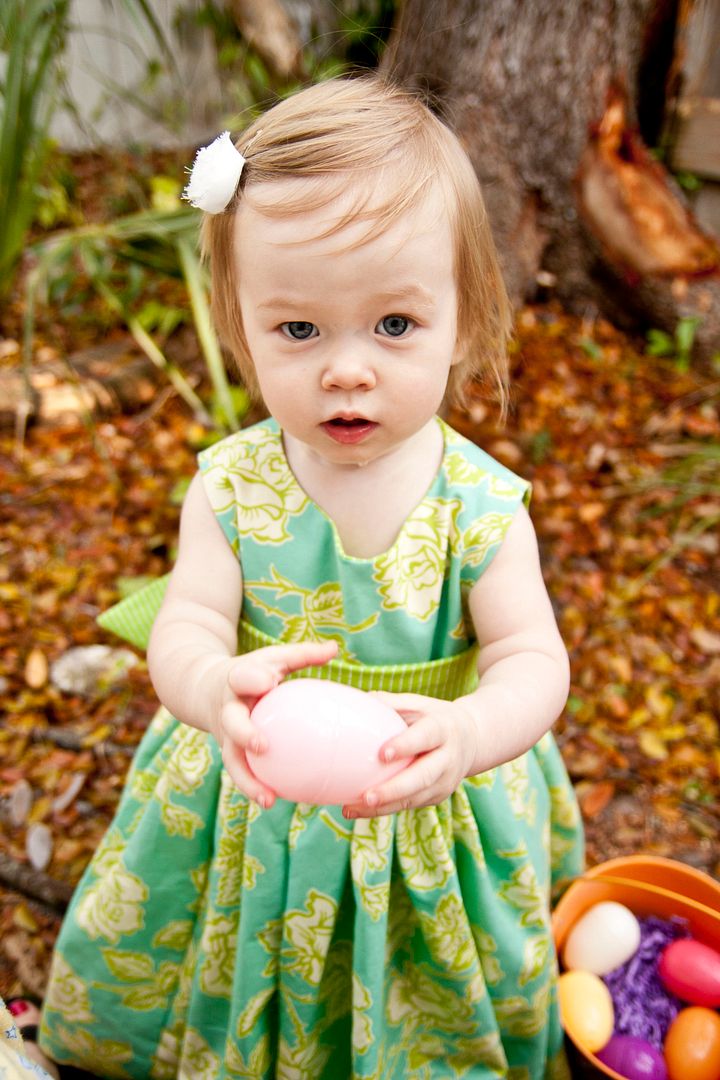 I sort of want one in my size. Can't you just imagine it? Knee-length with a cardigan, minus the sash? Maybe one of these days I can find the time to do it.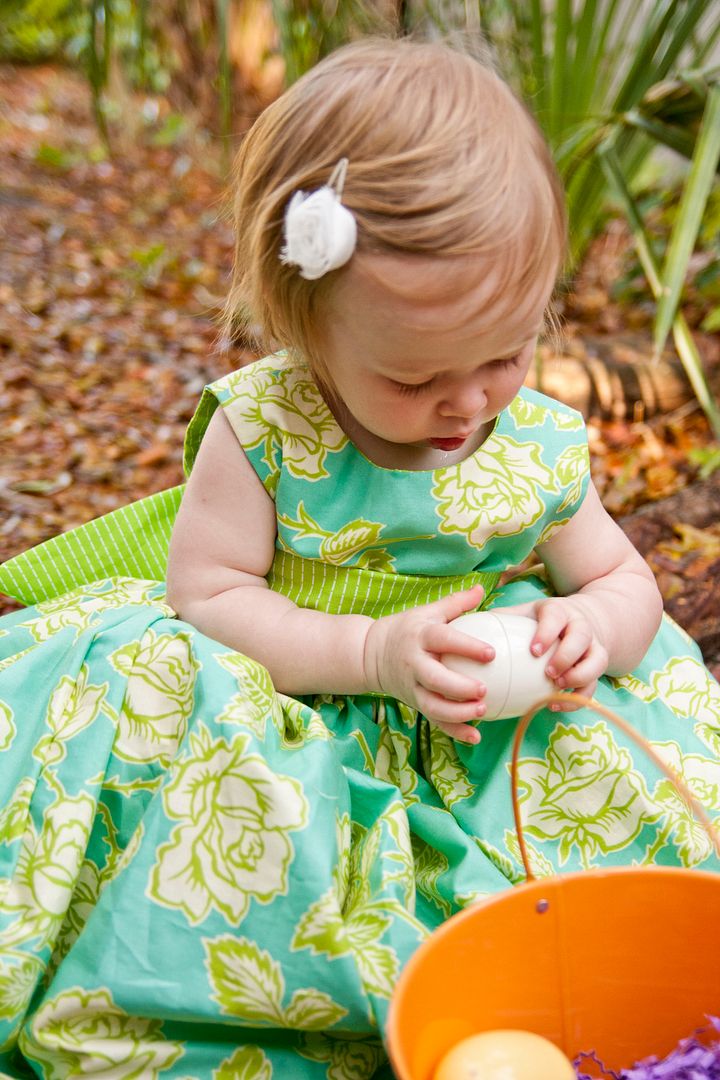 Happy Easter! What fun projects are you working on?