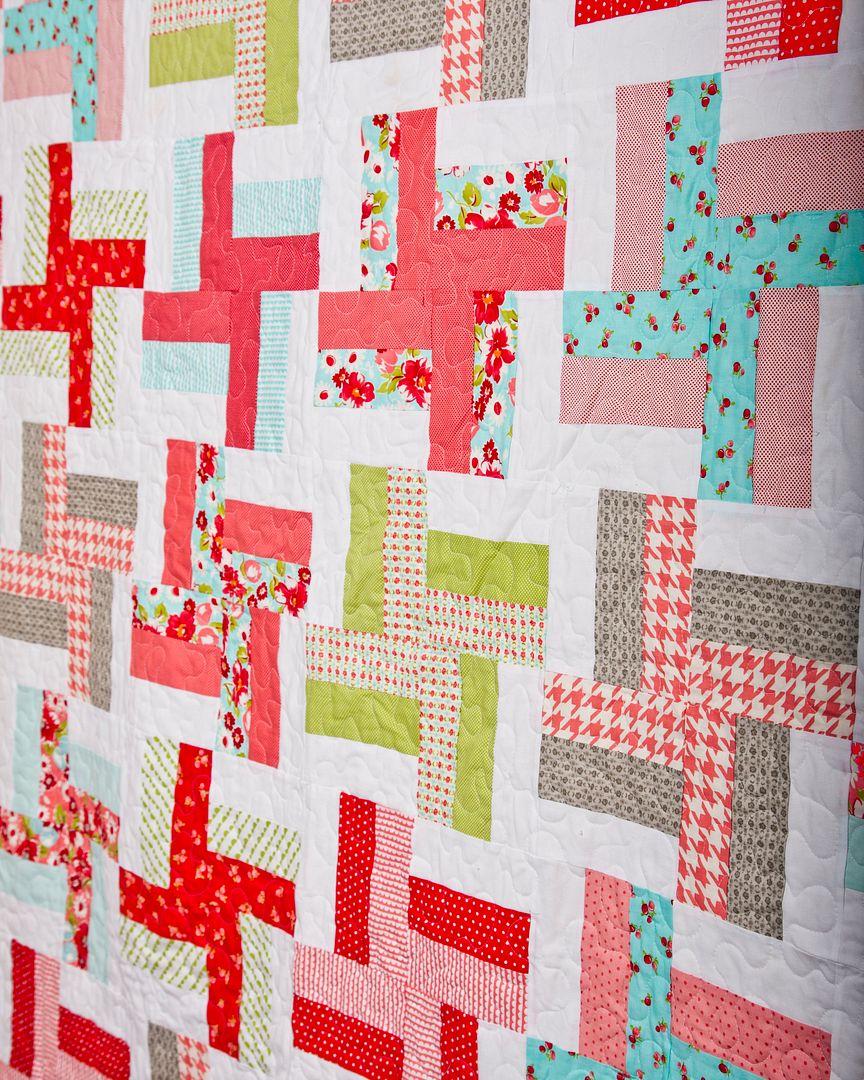 Whew! What a long couple of weeks. We made it to Lubbock last Sunday and I'm happy to report that almost everything is put its place. Now I just have some major cleaning to do before I can relax and put my feet up.
Of course, I took an itty bitty break to take a few pics of yet another Dizzy Spell quilt. (The third I've made since developing the pattern in June.) I followed instructions to make the larger [76 x 88"] version of the pattern but made the borders even thicker--4" on all sides. It's not a huge deviation from the pattern, but I just felt like doing it that way.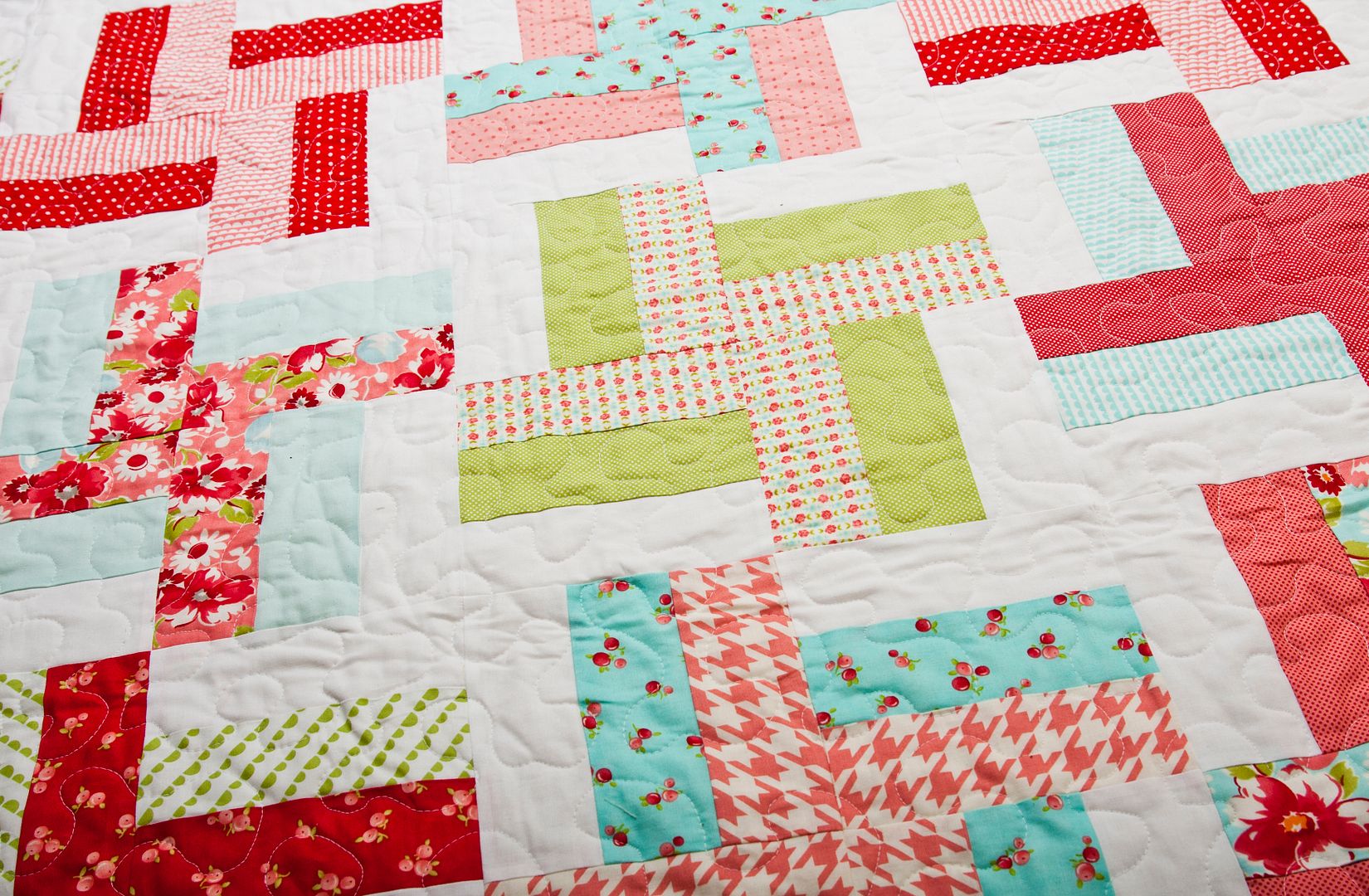 I mainly used "Ruby" by Bonnie & Camille for Moda but you may also recognize the pink houndstooth from their "Vintage Modern" collection. (I plan to use the same pink houndstooth in some curtains for Olive.)
Olive was excited about this one and kept posing in front of it.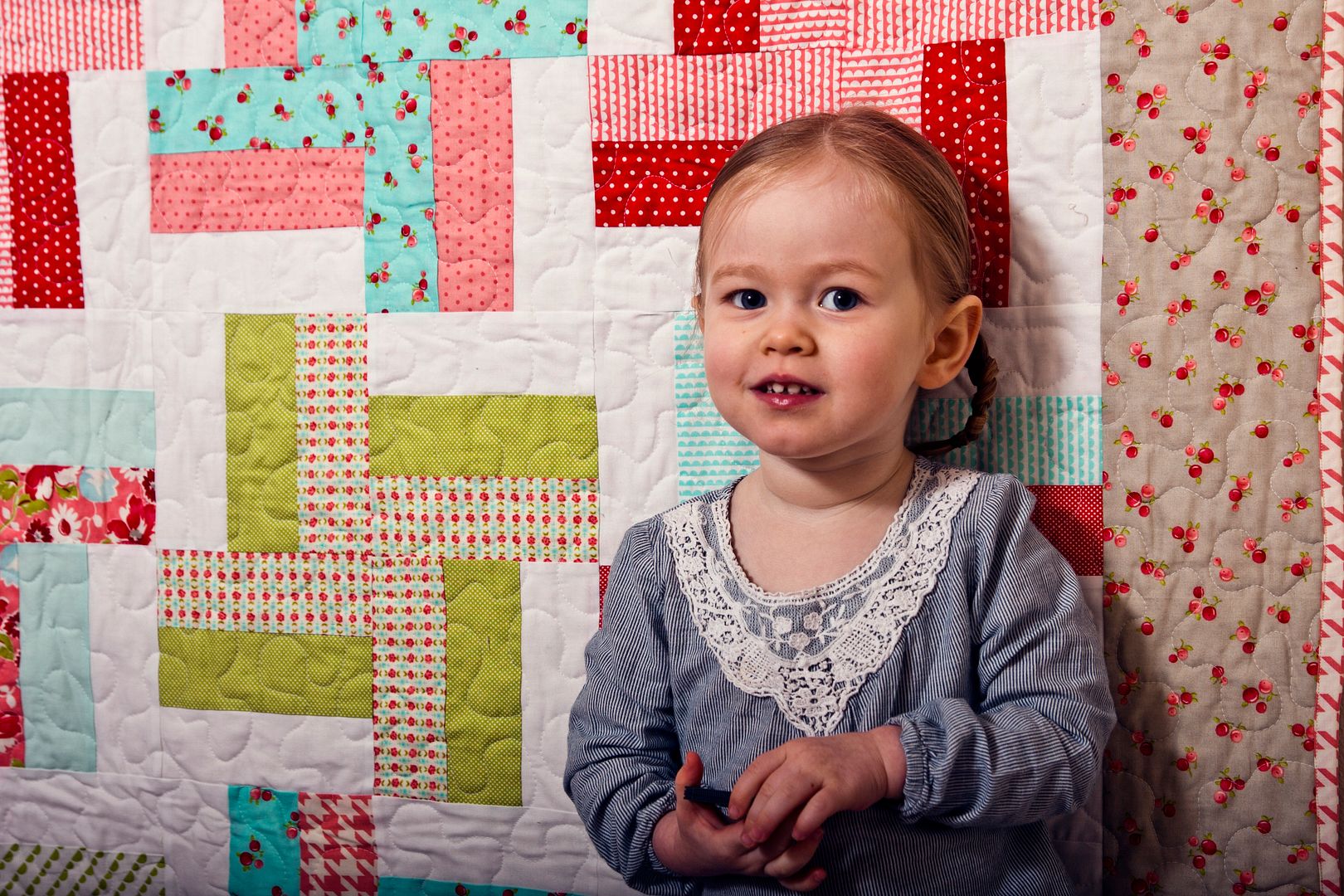 Well, I need to get back to work--but don't forget about my PDF pattern sale that is going on for the rest of August! The promo code

LUBBOCK

will get you a

25% discount

at checkout

in my shop

.